Fortnite is a young esports discipline that official bookmakers have slowly begun to add to the line. This game is inferior in popularity to CS:GO and Dota 2, but it has already managed to conquer gamers with interesting gameplay and ideas.
Gameplay and game rules
Fortnite is a battle royale where gamers have to fight for resources and build all sorts of structures to survive on the map. Participants of the battle (100 players) appear at the location and start searching for weapons and things. In parallel, they build shelters – forts, walls and ladders, in order to more effectively resist opponents. As soon as the gamer is patched up, he needs to start killing other players. To prevent people from staying in one place, every few minutes a safe zone is selected to reach. Otherwise, you will start to die and lose. The winner is the one who is the last on the island.
There are 4 character types available in Fortnite:
Constructor – suitable for players who like to build.
The Traveler is a collector of resources and other useful game items.
Ninja is a master of hand-to-hand combat, the only hero with a double jump.
Soldier – comprehensively developed, has a powerful firepower.
Fortnite betting: types and features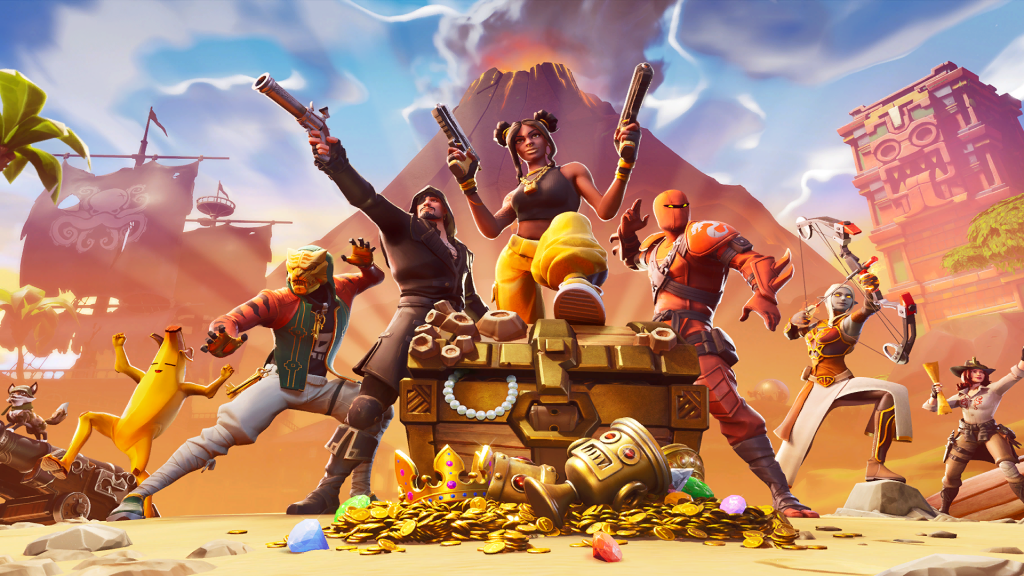 To date, bookmakers offer not the widest line for this eSports discipline. Betters can bet on:
Winning a match.The most unpredictable outcome for predicting, because the success of an athlete depends on chance and luck – whether he will find resources, good weapons and whether he will have time to build a reliable fortification. The odds for the outcome start from 7.00.
Getting into the TOP. Bookmakers offer 4 main betting options (TOP-50, 25, 10 and 5). It is much easier to analyze the approximate result and there are fewer risks.
Total kills. It is necessary to predict the approximate number of enemies of the chosen e-sportsman.
Higher/lower. The bookmaker forms pairs of players, and the better must predict which of them will leave the royal battle later.
Also, some bookmakers provide an opportunity to bet on the winner of the tournament, who will be in the final and take the TOP-2 or get into the top three.
Betting features
Lack of underdogs and favorites. A hundred players appear on the island, who have almost equal chances of success.
Scene instability. Betting on Fortnite is not suitable for a permanent income, as it is risky to bet on streamer matches, and there are few major championships.
Characters and play style. For example, constructors will never play aggressively and are more likely to rank higher than ninjas or soldiers.
What to look for when placing a bet?
Before you start betting, you need to analyze several important factors:
The prestige of the competition. If the battle takes place in the format of a show match, an esportsman can afford not to play at full strength, but to show completely different results when he arrives at the World Championship.
Map. Fortnite has a large number of locations that are very different, which is why some gamers can play worse or better.
Game updates. Each time, developers add new characters, maps to their brainchild and change the mechanics.
Choosing a bookmaker for Fortnite betting
When choosing a bookmaker, you need to consider a number of factors:
Coefficients.
Possibility to bet on "special" bets (random matches or show matches)
Number of outcomes. Many bookmakers give a signature only on which of the cybersportsmen will be higher.
Live presence. Since this game is not the most popular for betting, there are often no live bets.